 Learn a lighter and freer way of being.
"Barrie is really knowledgeable in the art of Trager. She is very in tune to the movement of the body and is great at honing in on areas that present in a sluggish manner. Very helpful in working through chronic holding patterns. She has really helped me move better."
"My work with Barrie also brought awareness to emotional patterns that contribute to body tension and how to work with those patterns in the body to change the emotional state and release tension."
"Barrie herself is wonderfully warm and compassionate. I cannot recommend the Trager approach and Barrie enough. Give it a try, you will NOT regret it!"
"My work with Barrie has focused on my current neck/arm and lower back pain. Her method teaches me to understand my body and how to add ease to my movement which relieves pain. Barrie has not only relieved my pain during and immediately after the sessions, but for days after and with less intensity each week. The most meaningful part of the work, so far, is the way Barrie introduces new techniques, in small bites, so I can practice at home and make them a part of my overall self-care. In just three sessions I'm seeing amazing results and plan to continue indefinitely!"
"Barrie has been instrumental in helping me rehab from hip replacement surgery. The concept of retraining my muscles, ligaments and tendons to trust my new hip has been very successful!"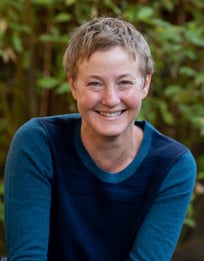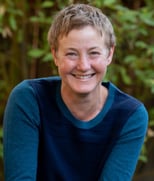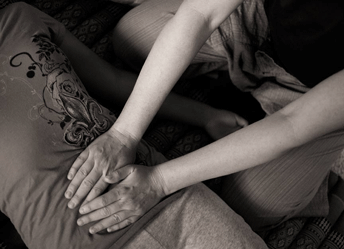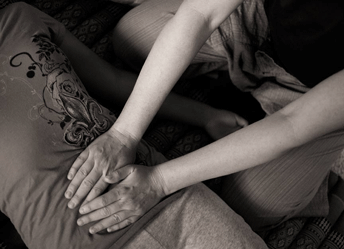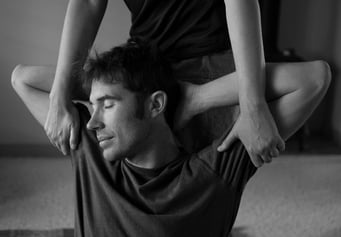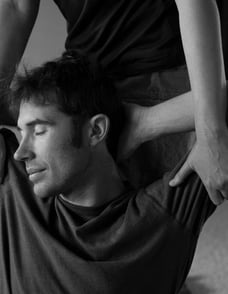 Deep and effective remedy for releasing physical and emotional stress, pain, and tension. Slow and gentle, Trager includes rhythmic rocking, joint mobilization, fascial release, and an intuitive, listening touch. Grow in your ability to feel and release holding patterns. Unlock habitual tensions from the nervous system and rediscover feelings of peace, ease, calm, and freedom. Aids recovery from surgeries, accidents, and more.
*Oil-free, lightly clothed.
"Lazy's Man's Yoga" Supported yoga-like stretches combined with firm yet sensitive pressure along energy meridians restores flow of energy through the body and mind. More vigorous than Trager, but still rejuvenating and a deeply relaxing massage. *Oil-free, client wears loose or stretchy clothing. Performed on a comfortable floor mat.
Bend's only Certified TRAGER® Approach Practitioner and licensed massage therapist.
Nurturing bodywork and movement practice for lasting improvement.
Eases pain, tension and stress while building mobility, comfort, and ease.
What is the Trager® Approach?
Discover the Trager® Approach in one minute
Your Body and Mind Learn Together
Four-session wellness series
Special pricing is available for four-session series.
People often come for immediate relief from pain or a particular issue. While massage on a specific spot can create temporary relief from that pain, the habitual patterns creating that pain will often recur. Habitual patterns often manifest in the emotional, physical, and mental realms. The promise of lasting improvement requires learning by the nervous system and expanding self-awareness. By educating the nervous system over multiple, regular sessions you'll be inviting long-term wellness and a lasting solution to pains or struggles.
*EXPIRES TWO MONTHS FROM DATE OF PURCHASE​